1
How to use our extension
Bookmark's Favicon Changer
Welcome to Bookmark's Favicon Changer
---
Thank you for installing and using our extension
---
Features:
- An easilier way to change your Chrome bookmark favicon
Tutorial:
1. Install and open.
- After installing the extension. You click on the icon

of that extended version.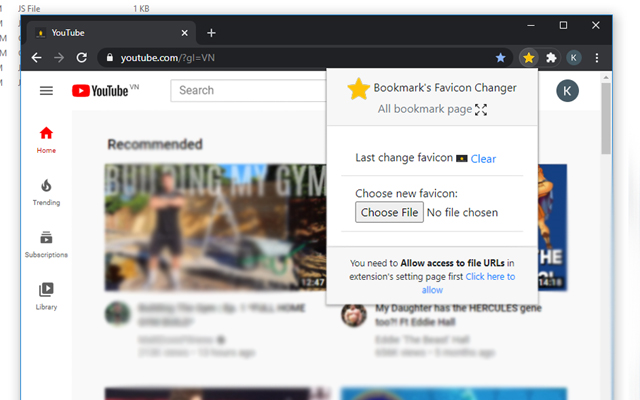 Change the favicon for the websites you bookmark. Make your bookmarks unique and stand out.
Important! - You can change the favicon of bookmarked URLs only if you enable the option "allow access to file URLs" on the browser extensions page (chrome://extensions)
You need Bookmark Favicon Changer to be active to continue using your custom favicon. It is not possible to change the favicon and uninstall the extension; your custom favicon will be removed.
Keep track of your bookmarks easily by using different favicons for different websites